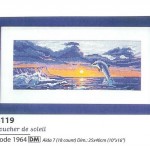 Batch of Embroidery overstock
Here is our new proposal for complete kits embroidery at very seller packing, various sizes are available.
Our exclusive ht price is only that of 3.50 € / unit knowing that the average market value is 45 € / room. (Starting Price) or – 8% of the retail price.
If this batch of about 8000 parts, is likely to interest you, please contact the sales department 30 02466555 or by e-mail:  contact@grossiste-bazar-solderie.com to receive accurate and listing pictures.
Clearance Wholesale Import-Export