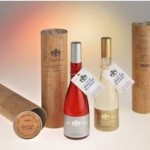 In two very exclusive original perfumes offers you will find the description below concerning fragrances:
- Kiffies 1.20 was 75 ml (public price 10 euros)
– Grand Cru: 5.90 eu / 1000 pieces 100ml (price 50 euros)
an increase of approximately 90% of the price economy
Authentic perfumes made by a collaborator of Yves St. Laurent without
selling restrictions. Our minimum quantity of sale are 1000 rooms ..
Price from our warehouse and payment is due prior to shipment.
For further information, please contact our Sales Department.