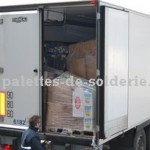 Bulk stock clearance : discount pallets
Enjoy discount store items on pallets of varying composition and that in many categories such as bazaar, decoration, toys, tools, small appliances … all products that could be found in discount.
They are intended to discount stores, discounters, exporters, fairground, wholesalers … lots contain everything you need at very attractive price.
Sold in lots of 30 pallets at a minimum, a semi-trailer truck or container 40. »
Delivery can be arranged on request to any destination in the national as international.
Our business is in an upward position since 2004 . We offer you our experience.
Please contact our sales department for further information on 02 46 56 50 40 or e-mail: contact@palettes de solderie.com
Wholesale Online: www.palettes de solderie.com
Supplier Import Export